ENVIRONMENTAL
The association committees diligently work on environmental issues and initiatives.  Listed below links to scientific studies, lake facts, and educational materials.
LAKE STUDIES
To study and monitor water quality and level and to observe and report problems of pollution, soil and bank erosion, etc.  This work is carried out by NMC summer interns in the Fresh Water Sciences program.  Annual reports of lake measurements: phosphorus, nitrogen, and dissolved oxygen are stored on this page.
Interesting facts and history of the lakes in the Long Lake Watershed including a map.
Surface Area | 4.5 square miles
Shoreline | 88,272 feet
Islands | 5
Spring Fed
What residents can do to keep the water quality as pure as can be in the Long Lake Watershed.  Topics include:
Water Pollution
Lawn Fertilization
Septic System Maintenance
Reduce Home Water Use
INVASIVE PLANTS
Please contact the Long Lake Association if you see any of the following invasive species on the lake.  It's best to prevent these from entering our eco system however, sometimes it is unavoidable.  Catching these invasive species early saves hundreds of dollars in remedies and prevents wide spread.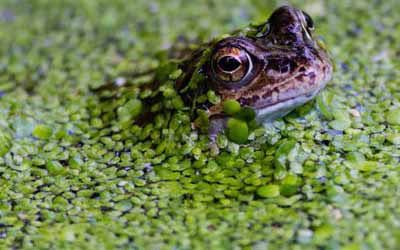 FLOATING PLANTS
Floating on Water | There are many plants that float in the water. This category includes both algae and higher plants, free-floating and rooted plants. Floating plants can dominate the water surface and create problems for the ecosystem and users alike. Unlike emergent plants, Floating Plants require some level of standing water. These plants provide essential habitat and food for many aquatic organisms.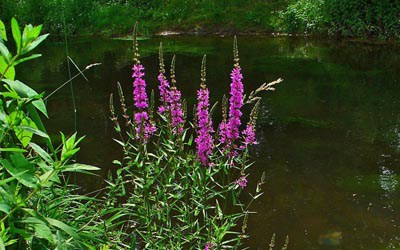 SHORELINE PLANTS
On the Shoreline | Commonly called Emergent Plants these plants start growing under the water. They quickly break the water surface and mature with most of the plant above the water. These plants prefer standing water but are tolerant of fluctuating moisture and periods of drought. These plants provide essential habitat and food for many aquatic organisms.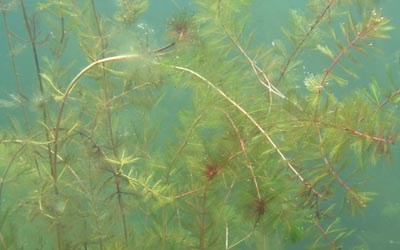 UNDERWATER PLANTS
Underwater | Submerged plants, or plants that grow underwater, are tolerant of fluctuating water levels but require some standing water for every stage of their life cycle. These plants spend almost all of their life cycle under the water surface. The most common exceptions are the plants grow flowering parts above the water surface. The plants provide essential food and habitat to other aquatic organisms. Submerged plants also play a vital role in nutrient recycling, sediment stabilization, and erosion control.
OTHER CONCERNS
Swimmers Itch Study
A skin irritation, commonly known as swimmers itch, may affect people, to varying degrees, after swimming in certain Michigan lakes. In an attempt to better understand and try to control swimmers itch, a partnership, the Michigan Swimmers Itch Partnership or MISIP, has been formed by many area lake associations, including Long Lake.
Erosion Control
Our shorelines are sensitive to severe weather and boat wake action that can cause erosion damage.  Picnic Island continues to have erosion issues and is being monitored for further work and plantings to stop erosion.